Your comfort is our priority!
Howard Johnson by Wyndham features 123 well appointed and elegantly furnished rooms in three categories – Standard, Deluxe, Junior Suites and Executive Suites. We offer the finest and best luxury hotels dubai at an affordable price making us an ideal choice when travelling to Dubai.Look no further than our suites! Our suites are designed with your comfort in mind and come with all the amenities you need to make your stay a memorable one. Whether you're in town for business or leisure, our hotel suites will make you feel right at home. luxurious and comfortable suites are perfect for those who want to experience all that Dubai has to offer. Book your stay now and enjoy all that our suites have to offer!
All the rooms and suites are aesthetically furnished with comfortable furniture, ambient lighting and a temperature control system. Every room has ensuite facilities and is equipped with all the comforts and amenities such as free wifi, direct dialling, mini bar, electronic in-room safe, flat screen TV, tea/coffee maker, hair dryer and more.
The standard rooms are what we'd like to call the 'Best in the Budget' stay. Elegant, comfortable and equipped with all the amenities. A perfect choice for those on a budget.No matter if you're visiting for business or leisure, you'll feel right at home in one of our standard suite rooms. We have a variety of configurations to choose from, so you can find the perfect fit for your needs. Plus, our friendly staff is always available to help you with anything you need.Enjoy the finest affordable accommodations by making a reservation right away!
The deluxe rooms offer a more luxurious experience with superior amenities such as day time valet service, in-room cocktail & beverage service, secretarial services, and if you are gadget freak then there is an iPad and mobile phone for you to use during the day.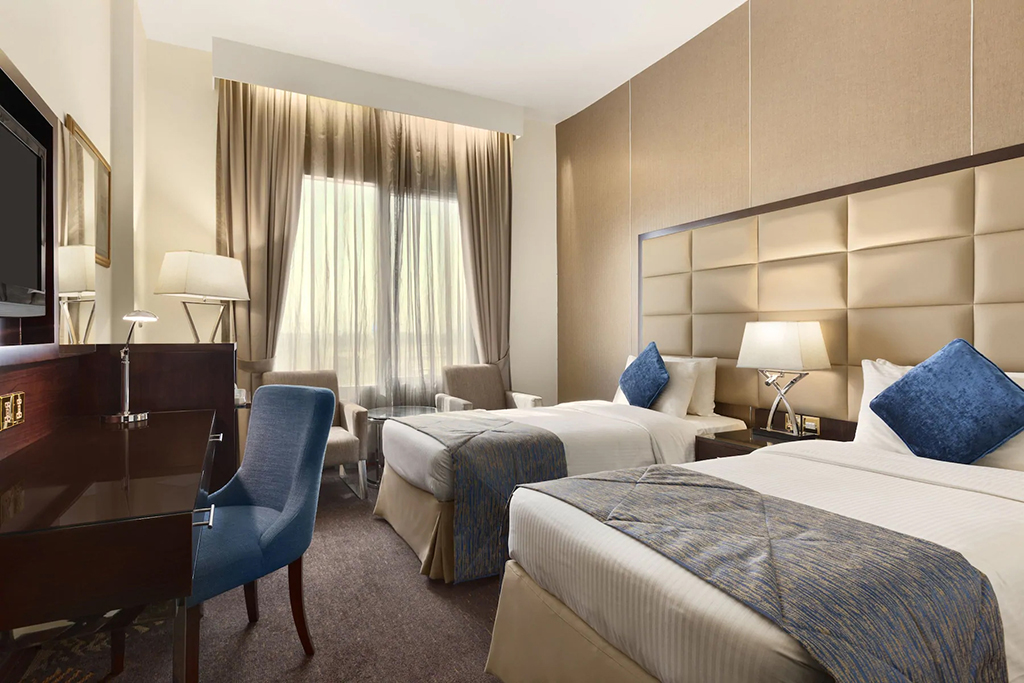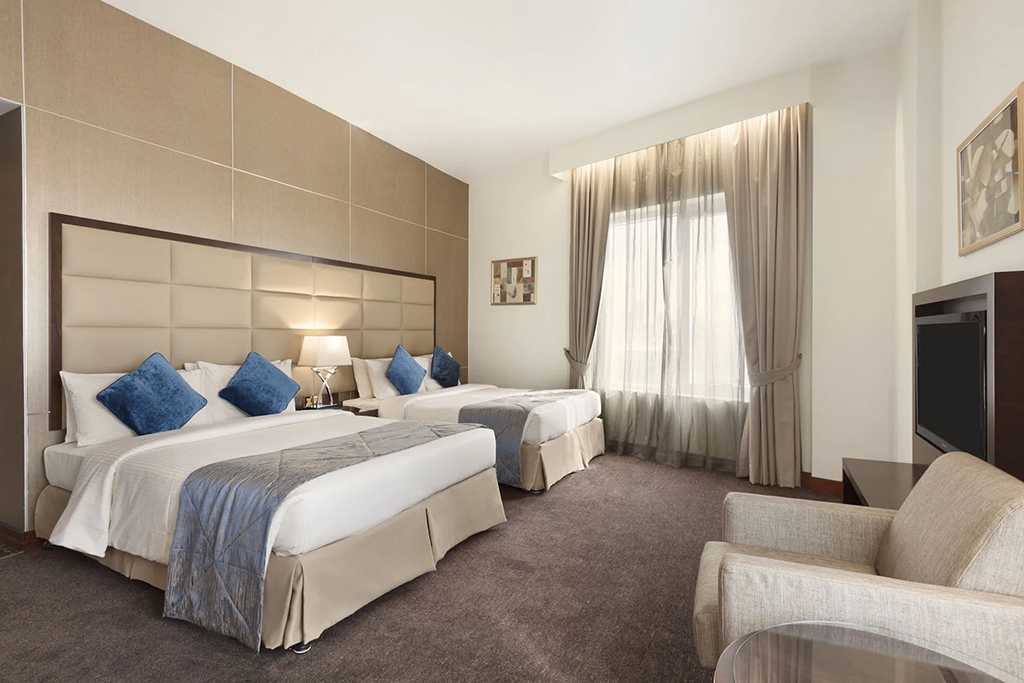 An ideal choice for family travellers, our junior suites are spaciously appointed and feature a pair of queen sized beds. With lots of space and great facilities, Junior suits are most often the preferred choice for families.
Top of the line offering, the executive suites feature  separate living lounge and bedroom areas with extra spacious bathrooms. Needless to say, the amenities are provided in both areas and the privileges are extensive. If you are planning on a longer stay whether for business or family holiday, this is the perfect suite for you.
It was a very good hotel with GOOD SERVICES at a REASONABLE PRICE and a very CLEAN and spotless room. The staff very HELPFUL especially the BOOKING STAFF and the Indian menu made you feel like you were back at home. The DRIVERS were very FRIENDLY. Overall it was a nice hotel.